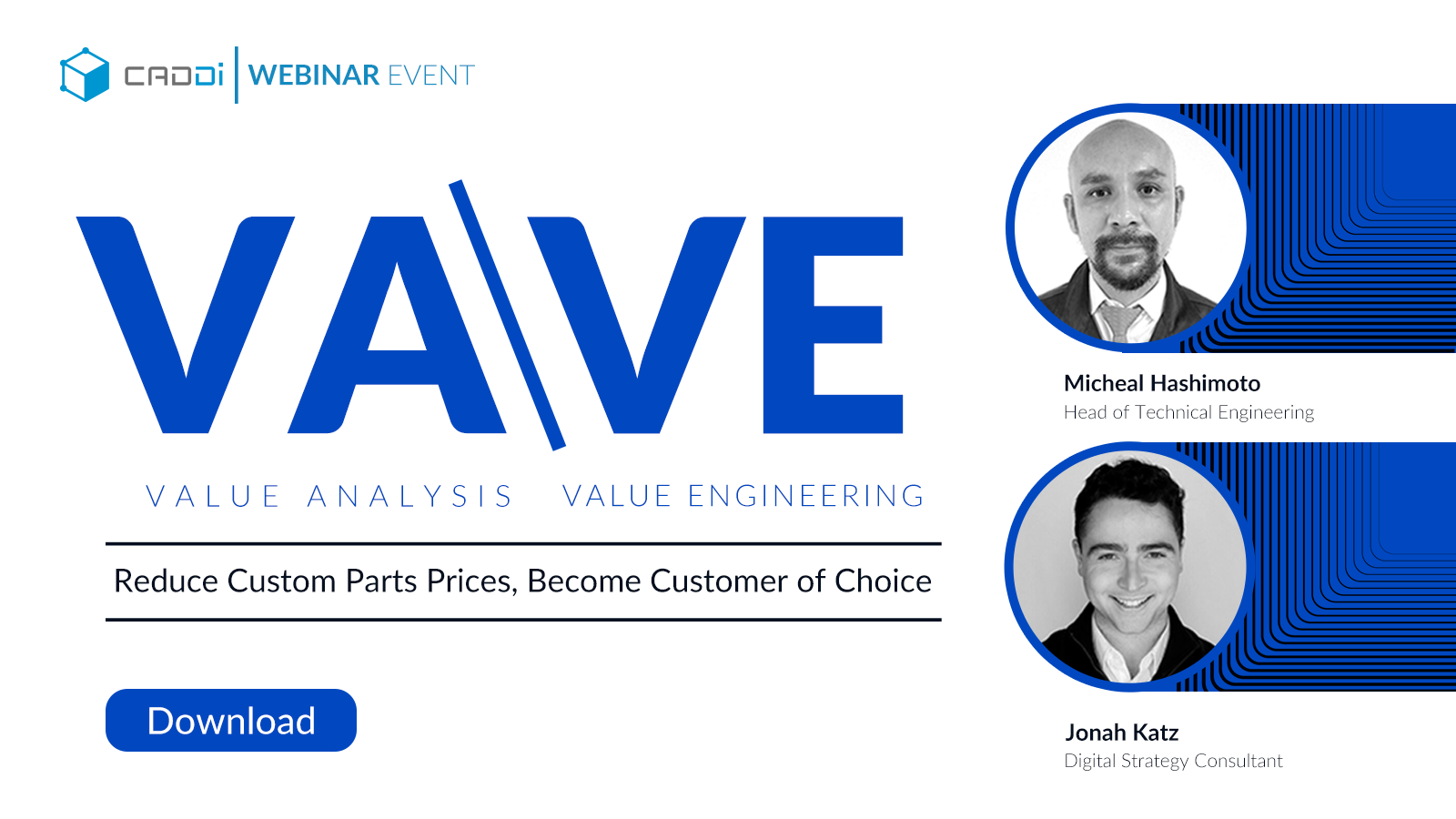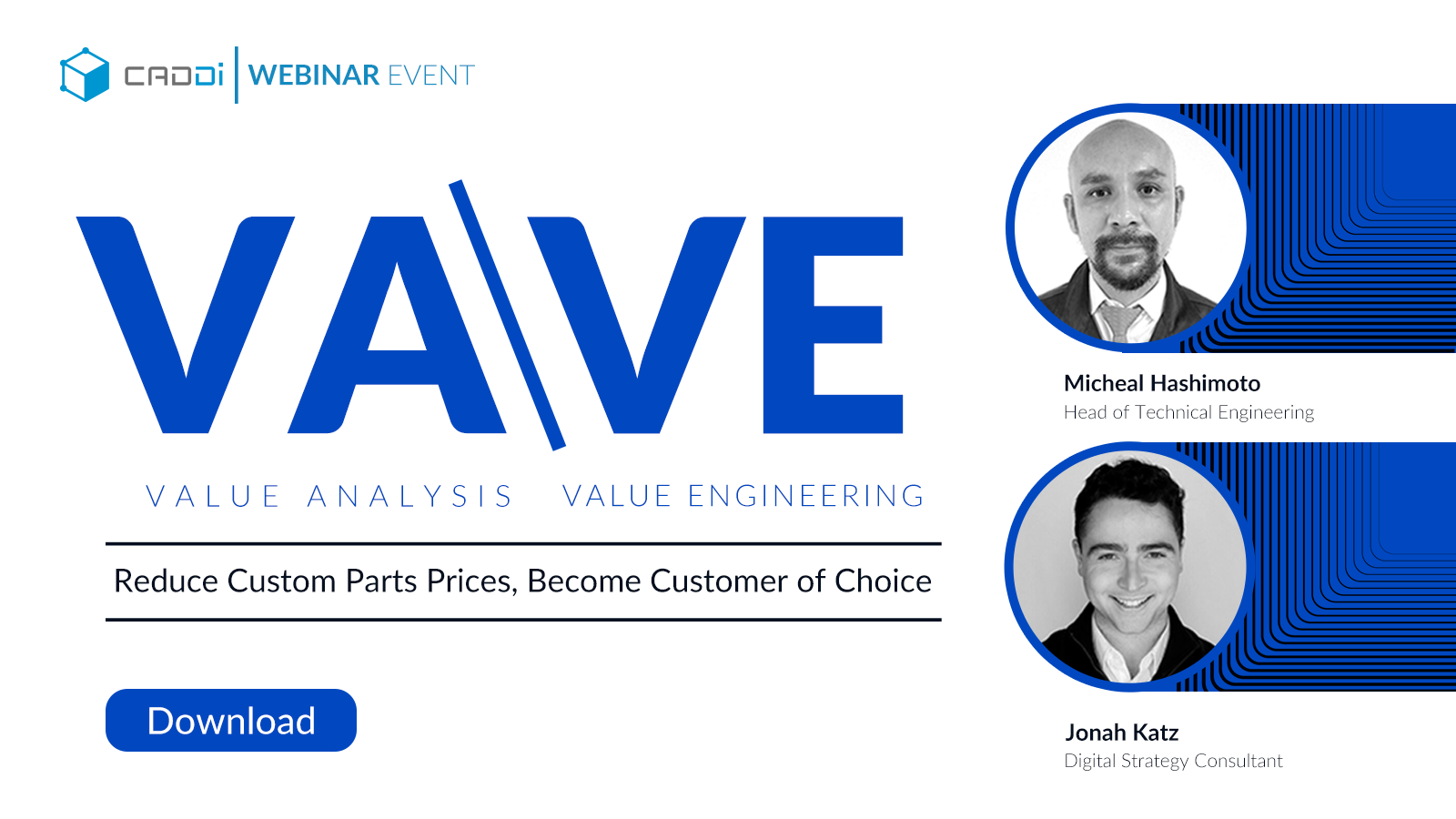 VAVE for Supplier Collaboration
Join Our Most Popular On-Demand Webinar on VAVE (Value Analysis, Value Engineering): Reduce Costs and Become the Customer's Choice

Value Analysis and Value Engineering (VAVE) is more than just a methodology; it's a philosophy that enables organizations to align their offerings with customer expectations without sacrificing quality. Our webinar will unveil the untapped potentials of VAVE, positioning you as the preferred choice among customers.

Once you submit the form, you'll receive an email with the attached webinar URL.
BENEFITS OF ATTENDING
In-depth Knowledge: Gain unique insights into the world of VAVE from leading industry experts
Practical Skills: Acquire tools and techniques that can be immediately applied to your business for instant benefit.
Investing in your knowledge of VAVE can translate to substantial cost savings, streamlined operations, and an elevated status as a preferred provider
RECOMMENDED FOR
Executives and Managers in Procurement
Supply Chain Professionals
Cost Engineers
Quality Assurance
Process Improvement Teams
AGENDA
Understanding VAVE: A comprehensive introduction to the principles of VAVE, and how it functions to bring tangible savings
Standardization & Aggregation: Learn how VAVE facilitates standardization and aggregation, enabling better volume control and driving down costs
Customer-Centric Approach: Insights into how VAVE enhances your appeal to customers, making you their preferred choice
Case Studies and Success Stories: Real-world examples of how organizations have harnessed the power of VAVE to achieve remarkable success
Interactive Q&A Session: Get all your questions answered by industry experts
SPEAKER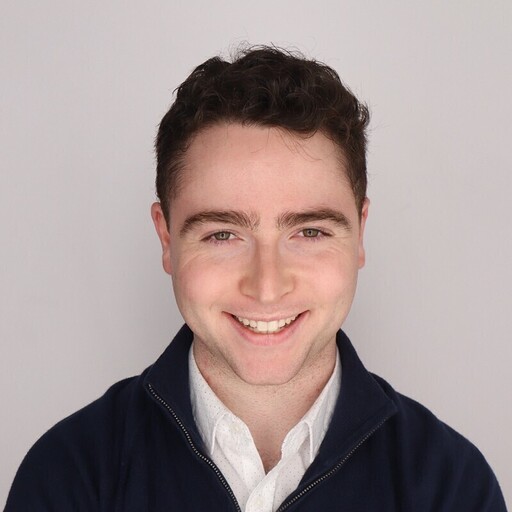 Jonah Katz
CADDiDrawer Field Sales
Jonah is an alum of the Kelley School of Business and previously specialized in consulting at Deloitte. Currently, he is driving business initiatives as a Field Sales Drawer at CADDi.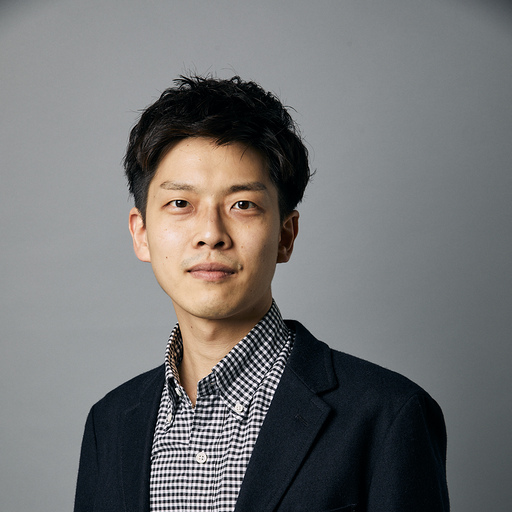 Shunichiro Tago
CADDiDirector of business development
Having honed his skills as the Industry Manager for the Education Sector within Google's Advertising Sales Department, Shun has transitioned to tackling pressing challenges in the manufacturing sector as a Drawer Manager at CADDi.