One-stop Solution from Procurement to Production
Enabling all-in-one production of
fabricated equipment parts.
We specialize in the all-in-one production of fabricated parts for industrial equipment.
Industries
Examples
Semiconductor

Food Processing & Packaging

Medical

Machining

Rail Car

Construction

FPD

Injection Molding
Chemical

Printing

Binding

Testing

Analysis

Inspection

Automobile
Plant
Water Treatment

Recycling

Chemical

Food Processing & Medical
We specialize in the all-in-one production of fabricated parts for industrial equipment.
Product Categories
Examples
Sheet Metal

Machining

Machining

Framing

Resin

Wire Harness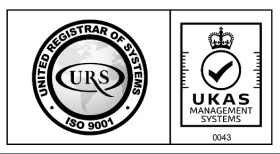 Production and Quality Assurance
We are ISO 9001 certified and keep improving our production control and quality assurance.
CADDi MANUFACTURING
Service Benefits
Optimal Procurement

We realize batch procurement of thousands of fabricated equipment parts and vastly improve procurement efficiency. This enables our customers to focus on high-impact projects such as strategic procurement, value analysis, and value engineering.

Expansion of Production Capacity

Based on customer production forecasts, we adjust our production capacity by aggregating more than 600 partner manufacturers globally and enable a scalable and stable production capacity.

Business Transformation by Optimizing Procurement

We strive to work with our customers to solve their procurement issues, such as quality, cost, and delivery (QCD) improvement, and transform their business together by optimizing procurement.
Our Features
Inhouse Supply Chain Optimization System

We optimize and digitalize the supply chain with in-house software for drawing analysis, cost computation, order management, and inventory/logistics visualization. Making it in-house allows quick incorporation of new features requested by our on-the-ground operation team.

Supply Partners Across the Globe

We provide scalable product capability to our customers by aggregating over 600 partner manufacturers globally. We work closely with them to improve QCD and productivity by placing optimal orders based on our detailed understanding of the strengths of each of them and their factory operation status.

Experts from Diversified Backgrounds

Our people have various knowledge and expertise in manufacturing, consulting, trading, etc.
We organize a dedicated project team to provide the best experience to our customers.
Production and Quality Assurance
Improving Quality Assurance under ISO9001.

Non-defective Rate & On-time Delivery Rate
Non-defective Rate

99.96%

*Full year FY2022

On-time Delivery Rate

99.83%

*September, 2022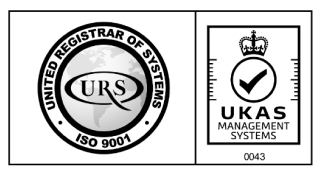 We strive for 100% non-defective rate and on-time delivery rate and will continue to improve our quality and delivery control under ISO9001
One-stop support by our dedicated team

Fabrication Flow
Drawings & Specification Calibration
Our technical sales team conducts in-person calibration of drawings and specifications.
Receive Drawings

Quotation

Receive Order

Production

Transport & Delivery
Traceability
To achieve our on-time delivery and traceability, all data is stored in our in-house system including drawings, and communication history with our customers and partner manufacturers. We use this information to quickly track down the root cause of defective products.
Our commitment towards Quality Assurance
In-depth calibration of quality standards with our partner manufacturers.
Fabrication
Appearance
Packaging
Inspection
and more
Establish inspection protocol within partner manufacturers
Create periodic reportings of monitored results
Plan and implement preventive measures
Our commitment towards Quality Control & Improvement

Kaizen System

With inspections at our CADDi Quality Control Centers, combined with a PDCA cycle engraved within our partner manufactures fabrication process, we are committed to continuous quality improvements.

Mass Production Available
We offer the all-in-one production of sheet metal and machined parts for industrial equipment. For mass production, we can accommodate special requests such as specifying certain partner manufacturers. Please contact CADDi for the detail.
Free Consultation / Talk with a Representative
Our experienced team will guide you from start to finish to fulfill your procurement needs.
Free Consultation

Free Consultation