Features
CADDi Drawer, designed to support digital transformation (DX) in the manufacturing industry, is a unique AI-enabled search platform to centralize drawings in one platform regardless of format with proprietary image-analysis algorithms (patent pending). Through high-precision similarity searches on the most important digital asset in manufacturing, drawings, it enables cost reduction in design, procurement, and production departments.
Similar Drawing Search

特許出願済

Our proprietary image analysis algorithm, currently under patent application, searches for drawings with similar shapes, which allows us to search beyond the text itself. From the characteristics of the shape, we detect and display similar drawings regardless of formats.

For Detailed Functions

Automatic Drawing Analysis

Automatically digitizes text information (part names/materials/suppliers, etc ) within registered drawings for immediate searchability and exportability to Excel

For Detailed Functions

Automatically Link Purchase History

Order history auto-linking in batches using CSV or similar formats based on drawing's attribute values. This allows for consolidated access to both drawing information and order price along with supplier details.

For Detailed Functions

Image search

Search for Similar Drawings from Image Files (PDF / PNG / JPG)
For enhanced functionality and additional security:
Easy setup, batch upload drawings

Effortlessly upload bulk drawing data. Start utilizing drawings immediately after upload, with rigorous security measures in place.

Security Measures

Digitalization of Paper Drawings

Digitize your extensive collection of paper drawings stored in your possession or archives, enabling keyword searches based on 'product names and materials' and 'similarity searches based on shapes'.

For Detailed Functions

Tagging

Tag your drawings, which you can then search by, further facilitating drawing management and utilization.

Adding Remarks

You can add comments to registered drawings, and also include links, making it possible to aggregate related information about the drawings.

Exporting Drawing Information to Excel

You can generate an Excel output that lists the data extracted through automatic analysis.

Multilingual Support

(English and Japanese)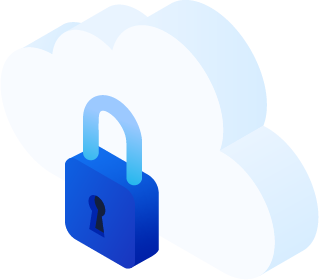 Security Measures
CADDi Drawer, taking custody of your valuable data, is committed to various security measures.
Security Measures
Feature updates
CADDi DRAWER is continuously updated to enhance value
Share button for drawings

Remark column link displays

Search result highlights

Image search in JPEG

Drawing rotation display

Keyword filter for similar drawing search

Similar drawing search and differential display
Comprehensive Support
Customer Support

Operation Support

You can easily utilize operation support directly from the CADDi Drawer interface.
Examples of Operational Support:

Chat Support
Operation Guide
Customer Success

Onboarding Support

We offer operational support with onboarding programs optimized for your company based on your usage goals and challenges.
Examples of Utilization Support:

Identifying & Visualizing Challenges
Support for Consolidation/Adoption
Strategy Formulation
Learn more about CADDi DRAWER.

Free Webinars